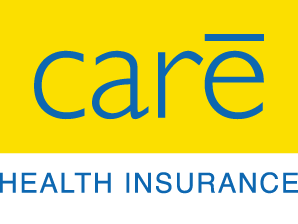 IMPORTANT
We would like to inform you that Religare Health Insurance will be rebranded as Care Health Insurance on Sept 1st, 2020.
Our existing customers can rest assured that all aspects pertaining to their policy and its servicing remain unchanged, including the following:
- All product features and benefits
- Policy number, policy certificate, details of insured and terms & conditions of your policy
- Contact details for customer care
- Health Card acceptability across our cashless network of 11,000+ healthcare providers
- Claims & Renewal Processes
We would also like to reiterate that everything about the organization remains the same. Be it the stable and tenured management team, bouquet of value-for-money products or technology-driven servicing capabilities; everything remains the same - except the name.
Below are some FAQs to address your specific queries
1. Why has name of the Company been changed?

a. We believe 'Care' is at the centre of all we do for our customers, from facilitating access to quality healthcare to covering the overall spectrum of health including wellness, preventive health check-ups, doctor consultations, diagnostics and home care. Also, 'Care' has been the guiding principle for all our customer-centric initiatives in the areas of product design, claims administration, technology development and customer service. So we transitioned to a name which was a true representation of what we stood for - 'Care', and from this is born Care Health Insurance.
2. Will I be issued new policy documents?

a. No, all existing policy documents, including the policy certificate and health card will continue to be valid for the policy period.
3. Is there any impact on my policy or continuity benefits?

a. No, all policy details, including features and continuity benefits remain unchanged.
4. What will happen to the proposal which I have already filed with Religare Health Insurance?

a. Don't worry. The proposal will undergo seamless processing.
5. While paying premium for new policy or renewal what should I write on the cheque?

a. You can write the cheque in favour of Care Health Insurance Ltd.
6. I have already issued cheque in favour of Religare Health Insurance along with my proposal form. Will there be problem with my policy issuance?

a. No issue at all. Cheque for Religare Health Insurance will also be honoured till 30th Nov.
7. I had received renewal notice from Religare Health Insurance and have already issued cheque for renewal premium in favour of that Company?

a. No problem. Cheque for Religare Health Insurance will also be honoured till 30th Nov.
8. Will all insured members in my family continue to get an Annual Health Check-up as part of the policy benefits?

a. Yes. This, and all other features of your policy remain the same.
9. Is there any change in your email id / claim id / website / mobile app etc.?

a. While we will be launching a new website - careinsurance.com, new email IDs and a new mobile app on 1st Sept. However, for the next 3 months old and new addresses of these touch points will be operational.
10. What will happen to the claim which I have already filed and is under process?

a. Rest assured, your claim will be seamlessly processed.
11. Will your empaneled hospitals accept my existing/old Health Card/ Policy for cashless treatment?

a. Yes, absolutely. Your health card will be valid across our network of 11,000+ cashless healthcare service providers.
12. When visiting a hospital, which health insurance company's customer should I identify myself as?

a. You can state that you are a customer of Care Health Insurance. However, the hospital can identify you with both Care Health Insurance and Religare Health Insurance.
13. How will I renew my policy with Care Health Insurance?

a. The renewal process for your policy is unchanged. You can follow the same process as prescribed earlier.
14. What are the changes we can expect in the company?

a. Absolutely nothing changes. We continue to offer value-for-money products for every customer segment and ensure its servicing by technology-backed processes; all this under the purview of the tenured, stable management team.
15. Is the name change approved by requisite authorities?

a. Yes, the name change carries all requisite approvals.
16. Is there any benefit the customer can expect from the name change?

a. Our objective has always been to deliver the best 'Care' to our customers through value for money products backed by quality servicing; and we will continue to stay the path on this.
17. Where should I approach in case of any query?

You can reach us on any of the following coordinates: